1st phase completion for Superfast North Yorkshire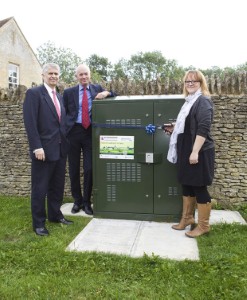 The first phase of the Superfast North Yorkshire scheme has now been completed.
The Superfast North Yorkshire project has now officially achieved its targets for first phase completion.
A total of 1,000 roadside fibre optic cabinets have now been installed across the county and more than 380,000 premises have now been connected to next-generation broadband services, the York Press reports.
Superfast North Yorkshire Chief executive Scott Walters told the publication that the completion of the 90 per cent target for broadband coverage across North Yorkshire is to be welcomed, but more still needs to be done to reach the rest of the county that currently remains in the internet slow lane.
He added: "With phase two we plan to make the technology available to a further 11,100 premises and hope to go further still with new fibre broadband technology we've been testing here in North Yorkshire."
The scheme has now set the ambitious target of 100 per cent superfast broadband coverage across the county by the end of 2017.