Campaigners welcome telecoms contract changes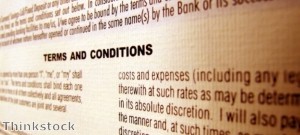 The Countryside Alliance has welcomed new rights for broadband users across the UK.
The Countryside Alliance has highlighted its pleasure at the introduction of new rules to enable broadband customers to more easily switch suppliers if their received level of service does not match up to what was promised to them.
Following a strengthening of the code of practice for UK broadband providers by industry regulator Ofcom, the campaign group believes the change will have a positive impact on communities across many rural areas of the UK.
Sarah Lee, head of policy for the Countryside Alliance, said: "Being able to get out of contracts with companies that cannot provide a service and change providers to those who can, could prove very useful, as will better customer service and complaints handling."
She added that in many of the more remote areas of the country, unreliable broadband speeds are a significant issue. This is therefore an extremely positive step that will help many people to stay better connected and online.