Broadband boost for Banburyshire villages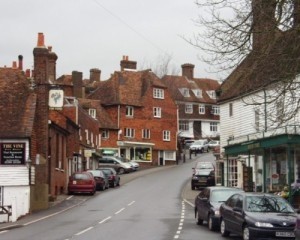 More than 50,000 households can now access superfast broadband across Oxfordshire.
Several villages in Banburyshire have become the latest recipients of improved broadband services following a significant investment as part of the ongoing Better Broadband for Oxfordshire scheme.
The villages of Hornton, Sibford Gower, Shutford and Tadmarton have all now been connected to next-generation online services as a result of the programme, which is being delivered by Oxfordshire County Council and BT.
With this latest rollout, it brings the number of households now able to receive superfast connections across the county to more than 50,000.
Councillor Nick Carter, cabinet member for business and customer services at Oxfordshire County Council, told the Banbury Guardian: "It's nothing less than a digital revolution that will cement Oxfordshire's reputation as an unbeatable place to live and work, and we want people across our county to enjoy the benefits."
He added that this is an important milestone in a project that is improving people's lives across Oxfordshire.