25% of SMEs 'unaware of UK's fibre broadband plans'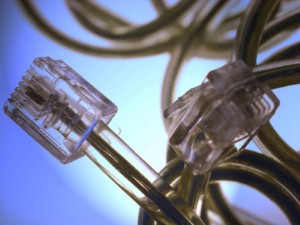 One in four small businesses do not know about the UK's super-fast broadband rollout, new research has revealed.
A large number of small and medium-sized enterprises (SMEs) are unaware that super-fast broadband connections are being installed across the country, according to a new survey.
Research by AXA Business Insurance revealed that a surprisingly high number of small firms do not know about key schemes that have been put in place to help them, including the rollout of next-generation broadband services.
One in four of the companies that took part in the survey of 500 SMEs and micro businesses said they had no knowledge of the government's £530 million super-fast broadband campaign.
"The number of small businesses in the UK continues to climb rapidly but it seems that many could be missing opportunities to help their business along the way through a lack of awareness of the support that may be available to them," commented Darrell Sansom, Managing Director of AXA Business Insurance.
Other initiatives that SMEs appeared to lack awareness of included the reduction in the rate of corporation tax and the campaign to cut down on red tape for small businesses.
As part of its bid to transform the UK's broadband infrastructure, the government is aiming to bring super-fast connection speeds to 90 per cent of homes and businesses in the country by 2015.