400 Gbps success in Ireland
Thursday, February 12th 2015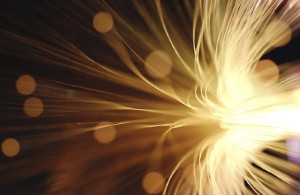 An impressive data transfer milestone has been achieved in Ireland.
Internet service providers BT Ireland and Huawei have successfully carried out an impressive superfast data transfer between Dublin and Belfast.
The companies have worked in partnership to achieve a 400 Gbps data transfer between the two cities, utilising existing 10 Gbps, 40 Gbps and 100 Gbps fibre optic infrastructure.
BT Ireland Managing Director Alex Crossan stated: "The results demonstrate how we can maximise the efficiency of our network investment, building on our core network infrastructure whilst continuing to meet the ever-increasing needs of our customers in a fast evolving digital world."
He added that the trial of this technology has been essential to improved confidence in the company's ability to deliver faster transfer rates for superfast customers in the future, without prohibitive cost.
BT has now stated it will roll out new 200 Gbps and 400 Gbps connectivity to its customers across the UK - using existing infrastructure where possible - from the end of March.