BDUK funding 'not matched in Bromley'
Wednesday, April 15th 2015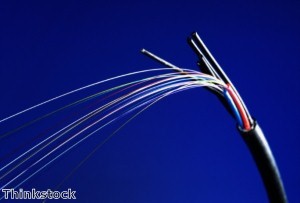 Plans to invest in superfast broadband in Bromley have been put on hold.
Bromley Council has announced it will be unable to match funding offered through the Broadband Delivery UK (BDUK) programme to facilitate a boost to broadband connectivity in its area.
A total of £360,000 has been made available by BDUK for broadband network upgrades across Bromley, but these works are now unlikely to go ahead as a result of the council's reticence to match this level of investment.
The local authority argued that due to the limited number of households and businesses that it believes would benefit from faster speeds, the project is simply "uneconomical" in the current financial environment.
A spokesperson for Bromley Council said: "Further conversations are continuing with other organisations to see if additional non-council funding can be accessed."
It now remains to be seen whether or not the issue of poor connectivity will be resolved for local residents, although at present it appears this will not be the case.