Better broadband boost for Ulverston Business Centre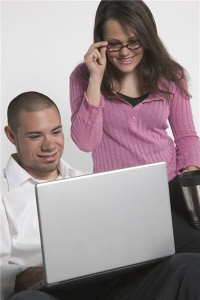 The Ulverston Business Centre now has a superfast broadband connection.
Superfast fibre broadband has arrived at the Ulverston Business Centre, with people using its services now able to access loading speeds of 100Mbps.
Managing Director of the site Archie Workman has praised the arrival of the high-speed technology, stating: "It is just fantastic."
He explained individuals and firms using the building can now work significantly faster than in their own office, while having fibre broadband has also helped the business centre to attract investment from an organisation that trains graduates.
Owners of the site John Muldoon and Steve Johnstone added: "Great broadband speeds act as an economic driver for our future plans for the business centre."
It is hoped more people who currently operate from home in the Ulverston area will be attracted to working at the site following its upgrade to a better broadband service, with the potential for members of staff attached to the upcoming GlaxoSmithKline factory project to use its facilities.
Mr Workman noted more than 30 people from 16 different organisations currently use the site's services on a regular basis.