Better broadband needed at business parks, says WarwickNet
Tuesday, September 16th 2014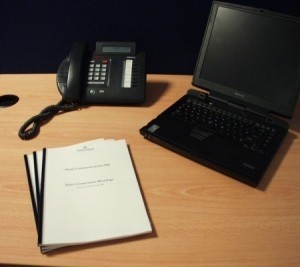 Ben King of WarwickNet believes inadequate broadband at business parks could be hindering firms' progress.
Better broadband is needed at UK business parks to allow firms to compete in the global market, according to Managing Director of WarwickNet Ben King.
Speaking to the Coventry Telegraph, Mr King stated: "Superfast broadband is the future for businesses that want to compete in the global economy," before adding that all sizes of firms based on some business parks are having their "wings clipped by poor connectivity".
With companies needing to be increasingly reliant on online services and platforms such as the cloud, not having access to an adequate broadband connection could potentially hinder their progress and ability to compete on a wide scale.
It is not just offices that may be affected by access to poor broadband, but also car showrooms, hotels and warehouses, highlighting the importance of ensuring business parks have access to the best connections possible for the use of workers and customers alike.
Mr King explained that it was "satisfying" for his company to be able to improve the broadband of firms based on business parks, allowing them "to work more efficiently and so develop their businesses more rapidly".