Better broadband on its way to Swindon
Friday, September 5th 2014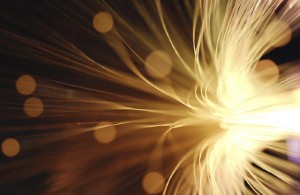 Fibre broadband is set to arrive in Swindon.
Fibre optic broadband is on its way to Swindon residents after the local council confirmed it would provide funding towards the delivery of the high-speed technology.
The Swindon Advertiser reports the town's council will be investing £3 million in the cause, due to the government-funded Broadband Delivery UK scheme providing £1.5 million towards this total and Swindon Council then match funding the sum.
Local resident Steve Hall commented: "It's obviously good news and the biggest thing is that they were able to get funding for it."
He added that he views superfast broadband as "a feature of modern life now" - an opinion held by many.
Altogether, the £3 million cash pot will be used to deliver fibre optic broadband to approximately 95 per cent of homes and businesses in the town.
However, the next step involves a commercial partner being chosen to complete engineering work for the connectivity project, which could take up to six months, but it is expected that the rollout will begin within the next year.