Broadband rollout for Northamptonshire villages
Friday, December 19th 2014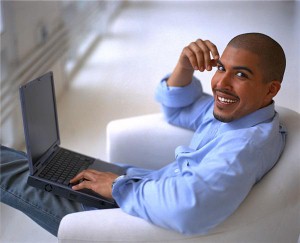 Villages across Northamptonshire are all set to be connected to new superfast broadband services.
Villages across Northamptonshire are set to benefit from the introduction of new superfast broadband connectivity in the coming months.
A successful bid from Northamptonshire County Council to Broadband Delivery UK (BDUK) will see the villages of Dingley, Loddington, Rockingham and Welford all benefit from faster broadband speeds in the near future.
A total of £244,700 has now been awarded to the local authority, with the money to make speeds of up to 24 Mbps available to communities across the area, with the hope of securing these faster connections for as many as 500 homes.
Responding to the news, a spokesperson for Loddington Parish Council stated: "Superfast broadband will make a big difference to the village. We have a surprising number of local enterprises in the village and an increasing number of residents who spend time working from home."
Works to install the necessary technology to boost broadband speeds across the region will now get underway, with the project earmarked for completion by the end of 2015.