Broadband rollout 'gathering pace in Scotland'
Wednesday, February 25th 2015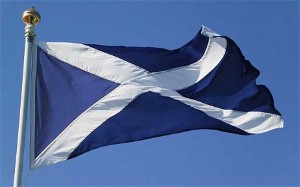 Homes and businesses across Scotland continue to be connected to new superfast broadband infrastructure.
The rate at which homes and businesses across Scotland are being connected to next-generation superfast broadband is gathering pace, with more than 1.5 million premises now online.
New figures released by network operator BT have revealed the ongoing Digital Scotland Superfast Broadband project has now resulted in the laying of more than 2,800 miles of fibre optic cabling across the nation and the installation of more than 4,700 roadside green cabinets.
The work is being delivered through BT's commercial arm Openreach and is being funded by the Scottish government, Highlands and Islands Enterprise, the UK government, local authorities and the European Regional Development Fund.
Scottish government Deputy First Minister John Swinney commented: "It's a fundamental part of the Scottish government's aim to deliver world class connectivity by 2020, enabling people across Scotland to connect any time, any place, anywhere using any device."
He added that the project remains in its early stages and therefore the scope for future benefits through improved digital access for the nation should not be underestimated.