Business broadband scheme for north-east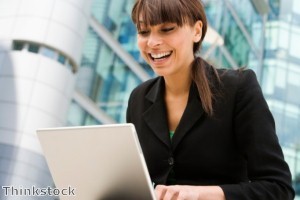 North-east SMEs are being offered the chance to improve their business broadband.
Smaller businesses and charities in the north-east of England are to benefit from the extension of an ongoing scheme to provide funding for enhanced broadband services across the area.
Organisations in Teesside are now able to apply for vouchers worth up to £3,000 to help in the provision of superfast services to their premises, Gazette Live reports.
The scheme follows the success of the Go Digital Newcastle initiative, with the project now being opened up to the areas of Teesside and Darlington.
It is being operated by Newcastle City Council and funded by the government's ongoing Broadband Delivery UK initiative.
Newcastle City Council Cabinet Member for Investment and Development Councillor Ged Bell told the publication: "We'd encourage any small and medium business or charity in the region to visit the Go Digital website - you can read case studies of businesses that have benefited, check your eligibility and start your application."