Caithness towns receive superfast upgrade
Friday, January 23rd 2015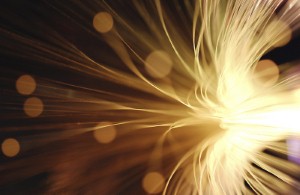 Two towns in Caithness have become the latest areas to benefit under the Digital Scotland Superfast Broadband scheme.
Two towns in Caithness have become the latest areas to be upgraded as part of the ongoing Digital Scotland Superfast Broadband project.
Residents and businesses of Wick and Thurso are now able to access broadband download speeds of up to 80 Mbps following work carried out under the programme, the John O'Groat Journal & Caithness Courier reports.
Approximately 6,000 homes and businesses are now being offered this improved broadband service in the two towns, with plans already in place to rollout faster broadband to 700 additional properties in the area in the coming months.
Installation of next-generation fibre optic networks has been accelerated under the project in recent months, with Highlands and Islands Enterprise leading the £146 million partnership, supported by the Scottish government, Broadband Delivery UK and network operator BT.
The whole of Caithness is predicted to be covered by superfast broadband connectivity by the end of the year as a result of the scheme.