Calls to tackle 'too slow' broadband in London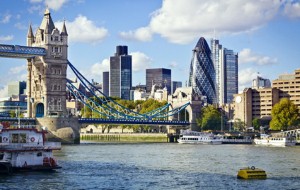 Increased access to superfast broadband is being called for across London.
Investment in improved superfast broadband connectivity by network operator BT is being called for in the capital of England.
Figures reported by UK communications industry regulator Ofcom revealed that fewer than half of business and residential properties in the City of Westminster are currently able to access superfast broadband services, while London as a whole now stands in 26th place in terms of average broadband speeds among European capitals.
Ian Hawksworth, head of Covent Garden property firm Capital & Counties, told the London Evening Standard: "High-speed broadband is at the cutting edge of enhancing competitiveness for residents, visitors, consumers and business. It is a must-have investment in London's future."
As a result, local authorities and communities across the city are banding together to make their voices heard, with a clear call for greater investment to promote better broadband for all London residents in the near future.