Canary Wharf gets fibre optic broadband boost
Tuesday, October 8th 2013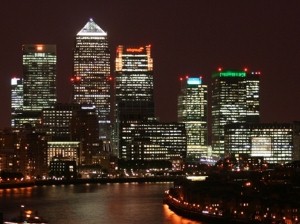 Canary Wharf has discovered it will gain a fibre optic broadband connection by the end of spring 2014.
One of London's most prominent business districts has discovered it will have its internet service upgraded to a fibre optic broadband connection.
Canary Wharf is one of 19 business exchanges in the UK that will receive an upgrade to its connection as a result of a £2.5 million rollout project by service provider BT.
A representative from BT's Openreach service told The Wharf it would not just be local homes that would be able to take advantage.
He said: "As well as residents, small and medium enterprises around the area are also set to benefit."
The move would put businesses in the area on more of an even keel as, until now, high speeds had only been available to firms that used ethernet facilities.
There will be two different types of connection introduced to properties when the project is completed by spring next year.
Fibre To The Cabinet (FTTC) technology will provide premises with speeds of around 80Mbps, whereas Fibre To The Premises will provide a service that can run at 330Mbps.