Colnbrook receives superfast fibre broadband connection
Friday, November 28th 2014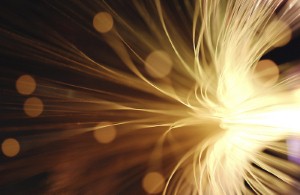 Superfast fibre optic broadband has arrived in Colnbrook.
Fibre optic broadband has made its way to Colnbrook, as part of the Superfast Berkshire rollout programme.
More than 260 homes and businesses in Colnbrook can now connect to the technology, with loading speeds of up to 80Mbps available.
It is hoped that the arrival of better broadband in the area will provide a boost to local companies, while enhancing the online experiences of residents.
Commissioner for Economic and Social Inclusion Councillor Sohail Munawar commented: "This is excellent news for businesses and households.
"Superfast broadband is an economic necessity and a must for all businesses who want to operate in the modern world."
Funding from six local authorities in Berkshire, BT, Broadband Delivery UK and the Local Enterprise Partnership is supporting Superfast Berkshire.
The connectivity initiative builds on the commercial rollout of fibre broadband throughout the UK, meaning 91 per cent of Berkshire premises will have access to the network by September 2015.