Fibre broadband for Collyhurst and Gatley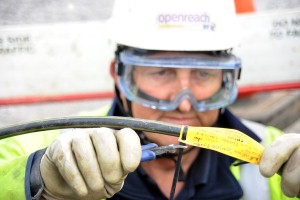 Two parts of Greater Manchester have become the latest areas to benefit from BT's superfast fibre broadband.
Homes and businesses in the Collyhurst and Gatley areas of Greater Manchester are to benefit from superfast fibre broadband after BT announced they will be part of its £2.5 billion national rollout programme.

Engineers will complete the work in the coming weeks, resulting in 12,300 premises in Collyhurst and a further 9,300 in Gatley being linked up to the technology.

Across Greater Manchester as a whole, in excess of 963,000 residential and commercial premises have already been provided with BT's superfast fibre broadband.

The company's Regional Director for the north-west Mike Blackburn said: "Our rollout of fibre broadband continues at a world-class pace in Greater Manchester.

"BT is not just building a national communications network fit for 21st century Britain; we're doing it at speed, making fibre broadband available to around 80,000 more premises a week."

Openreach, the local network business operated by the telecoms provider, is busily deploying fibre-to-the-cabinet technology that can result in download speeds of up to 80Mbps and upload speeds of up to 20Mbps.

It has also started to make fibre-to-the-premises services available in some parts of Britain.