Fibre broadband frustrations for Horton residents
Friday, September 26th 2014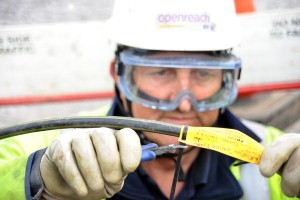 Horton residents are concerned about their internet connections.
Residents in Horton in South Gloucestershire have been left frustrated regarding their internet connections, as a scheme designed to deliver fibre optic broadband to their homes has not come to fruition.
BBC News reports that a meeting has taken place with concerned locals, a BT Director and council officials to discuss the matter.
BT has already connected 6,500 homes and businesses in South Gloucestershire to the high-speed technology, with Director of BT Partnerships in the South-West Paul Coles stating: "We will do another 16,000 by the middle of next year."
However, individuals based in more rural parts of the county are concerned they will not be included in this, despite £1.2 billion being spent by BT on delivering better broadband to such people throughout the UK.
South Gloucestershire Council has already paid BT £35.6 million to bring the fibre network to remote villages, but one resident, Richard Williams, said he had to drive 20 miles to Bristol to be able to upload photos to the internet.