Fibre broadband rolling out to more parts of Warks, Solihull and Coventry
Wednesday, March 25th 2015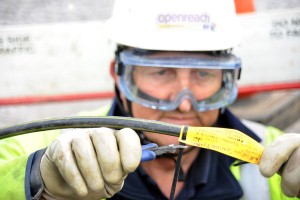 Thousands more homes and businesses are poised to benefit from the CSW Broadband rollout.
Fibre optic broadband will be rolled out to thousands more properties in Warwickshire, Coventry and Solihull thanks to the multimillion-pound CSW Broadband scheme.
Lead project partners Warwickshire County Council and BT confirmed that several communities – including Barton-on-the-Heath, Earlswood, Elmdon, Hampton-in-Arden and Meriden – are set to benefit from the rollout by the end of this summer.
In total, more than 7,800 homes and businesses in the newly announced locations will be included in the latest phase of the deployment, which is due to commence in mid-April.
Furthermore, this stage of the project will involve increasing the availability of fibre broadband in areas that already have some access through separate commercial rollouts, such as Atherstone, Kenilworth and Rugby.
Alan Cockburn, Deputy Leader of Warwickshire County Council, said: "This latest announcement means that even more people will benefit from faster broadband – and that means more businesses, more schools, more households and more individuals will be able to connect through an ever-expanding choice of equipment."