Fibre optic broadband arrives in Annan
Monday, November 3rd 2014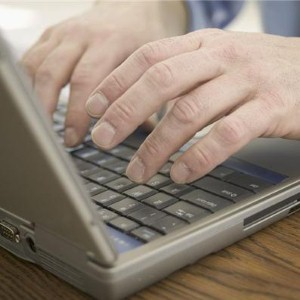 Annan residents have gained access to fibre optic broadband, thanks to a regional rollout initiative.
Annan is among the latest areas to benefit from a connection to better broadband under the Digital Scotland Superfast Broadband rollout project.
The £410 million - £126 million of which has been provided by BT - high-speed connectivity initiative has delivered the fibre optic internet service to around 4,800 homes and businesses in the Dumfries and Galloway town. This also includes 500 premises in nearby Eastriggs.
Welcoming the technology to Annan was local resident and Commercial Director of the rollout programme Sarah Enyon, while BT Scotland Director Brendan Dick commented: "Fibre broadband opens up all sorts of new possibilities for everyone - whether you're a family with a big demand for bandwidth or a business wanting to boost operations with a faster connection."
Digital Scotland Superfast Broadband comprises two rollout initiatives, with one focusing on delivering faster internet connections to residential and commercial properties in the Highlands and Islands and the other taking care of the rest of the country.