Get Digital Faster boost for Greater Manchester
Tuesday, February 24th 2015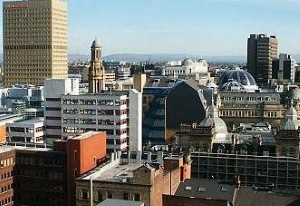 Get Digital Faster is to boost broadband access for the people of Greater Manchester.
Homes and businesses across Greater Manchester are to benefit from improved access to superfast connections through the efforts of the ongoing Get Digital Faster programme.
A partnership between BT and eight councils in Greater Manchester, Get Digital Faster was launched in June last year and is focused on the delivery of new superfast infrastructure across the north-west city and surrounding areas.
As part of the ongoing rollout of new broadband services under the scheme, homes and businesses across Tameside and Wigan are now being connected to download speeds of up to 80 Mbps, with up to 6,000 properties across the two areas to be connected by March 2016.
Wigan Council Deputy Leader Councillor David Molyneux said the delivery of superfast internet access holds several significant benefits for local businesses and residents.
He argued: "Work can be done from home or the workplace and this will help to transform the local economy - encouraging businesses to invest in the borough - which is one of our top priorities."