Haverhill 'next in line' to receive superfast broadband
Monday, January 26th 2015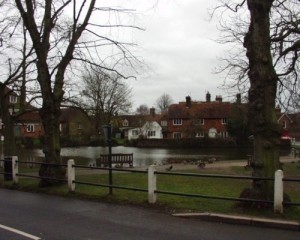 The rollout of superfast broadband is to be seen in the Suffolk town of Haverhill in the coming months.
The town of Haverhill has been placed at the top of the priorities list for the installation of new superfast connectivity under ongoing installation plans for next-generation broadband services by Suffolk County Council.
Local publication the Haverhill Echo reports Councillor Mark Bee, Leader of Suffolk County Council, has given assurances to residents and businesses in Haverhill that the town will undergo significant broadband network improvements in the near future.
Haverhill Chamber of Commerce has campaigned for several months to receive this commitment and the body was understandably pleased that its efforts have proven fruitful.
Paul Donno, Chairman of the Haverhill Chamber of Commerce, told the news provider: "I think it is something that has been needed for some time and the town should be pleased. It's definitely something to shout about."
He added that the area will greatly benefit from new broadband services, with the technology not only helping to boost the local market, but it will also open up many businesses to new international trade.