Investment in digital infrastructure 'is essential'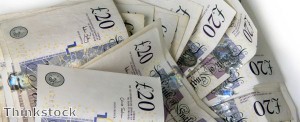 Digital infrastructure spending must be continued in the coming years.
Digital infrastructure investment will be an essential part of helping businesses and consumers alike to make the most of online opportunities in the years ahead.
Alex Baldock, Group Chief Executive of Shop Direct, told Retail Week that the new government must now do all in its power to promote the nation's ongoing digital revolution, which will entail increased spending in areas like the rollout of improved broadband access and faster speeds.
"It's not just infrastructure but digital skills that the new government must prioritise for our digital economy to thrive," he added.
"We're one of many UK businesses that are forced to look overseas for the expertise we need to drive digital innovation."
As a result, Mr Baldock believes young people in particular should be given the necessary skills to excel in the digital workplace and this means a change in the way computer science is taught in the national curriculum.