Major new broadband deal for Cornwall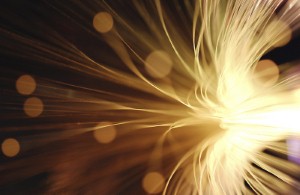 A new broadband deal has been struck to help bring improved connectivity to the people of Cornwall.
Homes and businesses across Cornwall are to benefit from a new multi-million pound deal that will deliver improved broadband access in the coming months.
A £7.6 million agreement has been struck between network operator BT and Cornwall Council that will bring about enhanced connectivity through the ongoing Superfast Cornwall partnership, the Western Morning News reports.
Half of the funds have been provided through the Broadband Delivery UK framework, with the remainder secured through match funding from the Regional Growth Fund and Growth Deal.
Cornwall Council Cabinet Member for Economy and Culture Julian German said: "This new investment will build on the achievements of Superfast Cornwall and enable Cornwall to retain its leadership position as one of the best connected rural areas in the world, increasing prosperity by bringing benefits to businesses and households."
The delivery of widespread access to superfast download speeds of at least 25 Mbps is now seen as a priority for the county.