Mobile broadband 'to reach half of world's population'
Thursday, January 29th 2015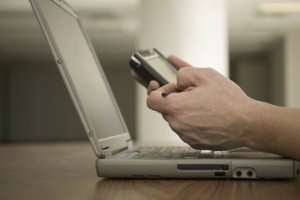 Mobile broadband coverage continues to increase across the globe.
Access to mobile broadband services is set to grow to half of the world's entire population by the end of this year, a new report has predicted.
According to a new study from Singapore-based We Are Social, 3.01 billion people are able to connect to mobile broadband right now (42 per cent of the global community), but this figure is expected to increase considerably over the coming months.
Overall, 2014 witnessed a 20 per cent increase in the reach of mobile broadband around the world, with markets in the US and western Europe the most highly saturated in terms of mobile broadband appeal - more than 80 per cent of these regions are now covered. In the UK, mobile broadband coverage was shown to stand at 89 per cent.
However, it is in the rest of the world that the biggest gains are now expected to be seen in the near future, with significant increases expected in south-east Asia and Africa during the coming year.