New broadband network contract for Nottinghamshire
Monday, December 15th 2014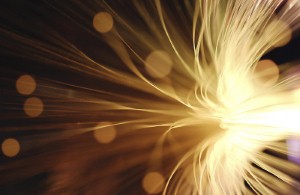 Virgin Media Business is to take on responsibilities for broadband infrastructure management in Nottinghamshire.
Nottinghamshire County Council has announced the signing of a new contract that will help the local authority save millions of pounds on the management and rollout of local broadband services in the years ahead.
A new five-year deal has been struck between the council and Virgin Media Business, which will help to save the authority around £4 million over its lifetime and will enable council services to link more easily with other government departments through the emCloud Public Services Network.
Executive sales director at Virgin Mario Di Mascio stated the new contract will ensure the council is able to fulfil its online infrastructure needs more easily both now and in the future.
Nottinghamshire County Council representative Ivor Nicholson commented: "The adaptability of the network represents a big step in digital innovation for the East Midlands. We're excited to see the benefits."
He added the council continues to look at "every opportunity" for cost saving in the present financial climate and this latest deal makes excellent fiscal sense.