Ofcom reveals dark fibre competition aims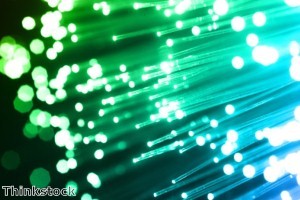 BT's dark fibre network is to be opened up to its competitors under new measures proposed by Ofcom.
UK communications industry regulator Ofcom has outlined new proposals that could impact broadband network operators across the country in the coming years.
Companies wishing to provide high-speed telephony and broadband services to businesses are to be granted access to BT's extensive dark fibre network - ensuring BT's competitors are given direct access to these lines.
It is a system that almost currently exists, although companies are presently required to use BT's equipment to work on these connections. This will no longer be the case in the future.
The moniker 'dark fibre' comes from the fact that BT's own connections are not the ones to 'light' these cables.
Ofcom Competition Group Director Jonathan Oxley stated: "Today's proposals should help businesses across the UK who rely on high-speed data lines. We want to see more innovation, faster installations and more competition."
He added that delivering widespread access to BT's dark fibre networks will play an important part in achieving this ambitious goal.