Oxfordshire Council aims for complete fibre broadband coverage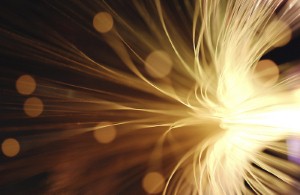 More premises in Oxfordshire may be set to gain fibre broadband access.
West Oxfordshire District Council (WODC) has announced it is going to work alongside the Cotswold Broadband group in an attempt to bring fibre optic broadband to all homes and businesses in the county.
Currently, Oxfordshire County Council is working in partnership with BT to deliver its Better Broadband project, which aims to bring high-speed broadband to approximately 90 per cent of premises in the area.
However, people based in more rural parts of the county were not covered by this rollout, which WODC and Cotswold Broadband are now working to remedy, the Oxford Times reports.
WODC is funding the new partnership itself, as to get Oxfordshire County Council to extend its coverage would have cost £800,000. Working with Cotswold Broadband should allow the authority to save around £80,000.
Cabinet Member for Communities Richard Langridge said: "We recognise the incredible importance of rural broadband to residents and businesses and we're very focused on providing 100 per cent coverage."
Mr Langridge added the local authority owed it to local people in more rural areas to connect them to better broadband if BT was not covering their postcode.