Positive progress for BT's urban rollout plans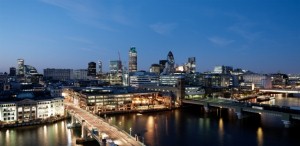 Fibre-to-the-premises rollout plans as part of efforts to boost connectivity in major urban areas are making considerable progress, BT has revealed.
Communications network provider BT is making significant progress in the delivery of next-generation fibre connections to "vast swathes" of the country.
This is the sentiment of BT Openreach's managing director of network investment Mike Galvin, who told ISPReview.co.uk that the delivery of enhanced connectivity across 30 of the UK's largest cities is a work in progress, but something that is delivering great results at present.
He said: "Some city areas have proved challenging in the past but we are returning to those and will pass hundreds of thousands of additional premises with fibre."
As part of these efforts, the company has committed to spend an additional £50 million on urban superfast rollout projects, which will benefit approximately 400,000 people in some of the UK's most built-up urban areas in the coming years.
The move comes in addition to the firm's £2.5 million investment as part of the ongoing Broadband Delivery UK framework.