Super Connected Cities inclusion for Sheffield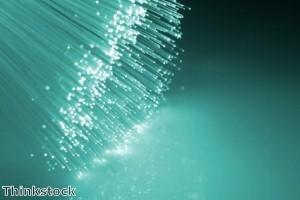 Sheffield has been added to the government's ongoing Super Connected Cities programme.
Businesses in Sheffield are now able to access grants to install superfast broadband connections within their premises as part of the government's ongoing Super Connected Cities scheme.
Companies across the North Yorkshire city are now able to receive one-off cash injections of up to £3,000 towards the installation of superfast broadband for their properties, with the money being provided by Broadband Delivery UK (BDUK).
Sheffield has become the 49th UK city to gain access to the project, which has been created as part of ongoing efforts to boost broadband access to 95 per cent of the country by 2017.
Mike Hague, head of sales and marketing for Sheffield firm Idaq Networks, told local publication The Star: "We are looking forward to working with the BDUK team and Sheffield City Council to ensure the voucher scheme [is] a real success in the coming months."
The move follows the failure of the £100 million Digital Region initiative that collapsed last year, leaving many Sheffield businesses without access to the latest superfast connections and the associated benefits these services provide.