Superfast boost for Cornish council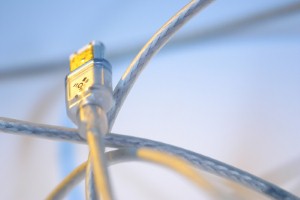 A misunderstanding over the provision of superfast broadband in a Cornish town has now been cleared up.
A misunderstanding over the provision of superfast connectivity to council buildings in the Cornish town of Helston has been cleared up.
Local publication The Falmouth Packet reports councillor John Boase of Helston Town Council recently bemoaned the fact the authority's head offices were the only property in the area that had been left out of measures to provide superfast broadband to the town.
However, spokesperson for local broadband rollout scheme Superfast Cornwall Jason Mann has disputed this claim and told the news provider, it is simply a matter of the council organising a suitable provider in order to get connected.
"We are pleased to say that Helston Town Council can have high speed fibre broadband if they wish," he said. "They just have to apply to a service provider who offers it."
Once set up, the council has plans to install a live webcam feed that will enable all those interested in council decision-making to sit in on meetings.