Superfast fibre broadband to come to Diseworth
Wednesday, June 18th 2014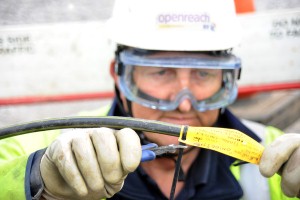 Fibre broadband will be coming to Diseworth under the Superfast Leicestershire rollout programme.
Residents and businesses based in the rural Leicestershire village of Diseworth are celebrating the news that superfast fibre broadband is coming to their area.
The parish is the latest location set to be covered by the Superfast Leicestershire rollout project, which is being run by Leicestershire County Council and network provider BT.
However, there weren't always plans for this to happen, but thanks to the work of local broadband campaign group Disewired, additional funding has been secured to include the village in the rollout.
A sum of £119,000 has been awarded to the area by BT and the Department for Culture, Media and Sport to help to deliver the high-speed technology to both residential and commercial properties in Diseworth.
Communications Minister Ed Vaizey commented: "The extra £119,000 will bring superfast broadband to more than 250 premises that would otherwise have had to wait."
Local Councillor Tony Gillard explained people in the village would be able to benefit from much faster online loading speeds following the rollout, potentially helping the area's economy to grow as businesses will be able to complete tasks much quicker than before.