Thorpe-le-Soken gains fibre broadband access
Wednesday, October 1st 2014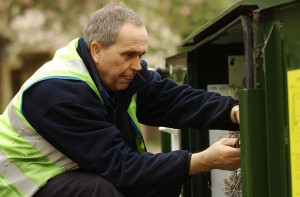 Fibre optic broadband has arrived in Thorpe-le-Soken.
Thorpe-le-Soken residents are celebrating after their village received the news that some of its premises will be able to connect to superfast fibre optic broadband.
The Clacton and Frinton Gazette reports that the community was labelled a priority area for receiving the high-speed technology in the Tendring district, after local people voiced their concerns about being left out of the rollout.
Local Councillor Dan Land explained: "It is going to mean a really dramatic increase in speeds for the residents here.
"It is important for the village and it is something we have wanted for a long time."
He added that the technology's arrival could potentially help to boost property values in the area, while also attracting more visitors and businesses to the village.
The next step in the rollout of superfast broadband in Thorpe-le-Soken is for residents to contact their internet service providers to find out more about their options and the cost of connecting to the fibre network.
However, some parts of the village will still not be able to gain access to the technology.