Tove Valley fibre broadband project announces second phase
Wednesday, August 20th 2014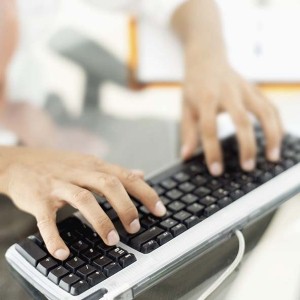 Fibre broadband is now on its way to villages including Abthorpe, Slapton and Lois Weedon.
The Tove Valley Superfast Broadband project - also known as the Abthorpe Broadband Association - has announced it is ready to start its second phase, having secured a contract with the Department for Environment, Food and Rural Affairs.
In addition, the rollout programme has confirmed it will be working with Northants Land Drainage and Fibre Options to install cables between local villages, which will help to bring the high-speed technology to homes and businesses in the area.
Connection work will be ongoing until Christmas, but as of 08.30 GMT today (20 August 2014), 342 properties had signed up to receive the service, with 323 already successfully installed.
Altogether, around 600 residential and commercial premises are set to benefit from gaining access to fibre broadband during this phase of the project, with those in Slapton, Abthorpe, Wappenham, Lois Weedon, Weston, Bradden, Helmdon and Astwell next in line to receive a connection.
The company behind the rollout is a not-for-profit organisation, but is dedicated to delivering the high-speed technology to the area, as it was not set to be included in other connectivity projects.