Viscount Ridley calls for fibre broadband for rural Northumberland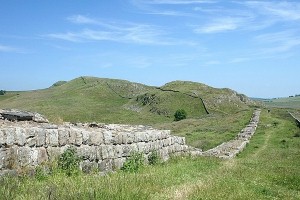 A campaign to bring fibre broadband to rural Northumberland has been backed in the House of Lords.
There have been concerns that homes and businesses in the more rural parts of Northumberland are to be missed out of fibre broadband rollout programmes.
However, the House of Lords has reassured Viscount Ridley - a Conservative peer from the area - that funding is available to bring the high-speed technology to the district.
Viscount Ridley expressed concerns about the lack of attention being paid to those in Upper Coquetdale, Alnham, Hepple, Netherton, Sharperton and Alwinton regarding fibre broadband.
He asked what was being done to bring a better internet connection to the area and also enquired about the poor mobile coverage experienced by people in these Northumberland communities.
Responding to his enquiry, the House's Business Spokesman Lord Gardiner of Kimble said: "I am very conscious of the important needs of rural areas and the £150 million of funding for the mobile infrastructure project is precisely to deal with 'not spots' in coverage."
This term refers to areas not covered by rollout programmes, but it looks like thanks to this funding, Northumberland's 'not spots' could finally gain access to fibre broadband.