£22 million boost for South Yorkshire broadband
Friday, September 19th 2014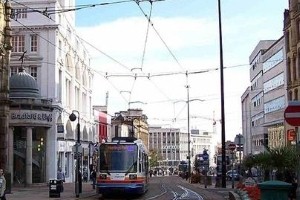 A £22 million boost is on its way for South Yorkshire broadband.
Homes and businesses in South Yorkshire are in line to benefit from a £22 million boost to deliver high-speed fibre optic broadband to them, following widespread concerns about their internet connections after the Digital Region network was switched off.
The £150 million network ran into debt due to poor uptake, leading it to be shut down.
Now, a new deal has been struck between service provider BT and local council officials, with £22 million set to be invested in delivering the superfast service to residential and commercial properties in the affected area.
Leader of Barnsley Council Sir Stephen Houghton explained: "We'll increase fibre broadband coverage across South Yorkshire, taking it from the current 80 per cent to around 98 per cent by the end of 2017."
It is anticipated that an economic return of more than £270 million could potentially be generated from the arrival of the high-speed technology, making the city of Sheffield and surrounding areas significantly more attractive locations to live and conduct business.