Broadband boost for St Andrews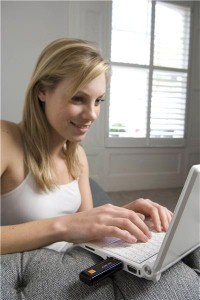 St Andrews residents are benefiting from improved access to superfast broadband.
Homes and businesses in St Andrews, Fife are celebrating the rollout of new superfast broadband infrastructure, with more than 6,100 premises now connected to faster online access in the area.
Work in the area has been carried out as part of the ongoing Digital Scotland Superfast Broadband programme and has been widely welcomed by the local community, Fife Today reports.
To date, in excess of 3,400 km of fibre optic cable has been laid in the area and more than 900 cabinets have been set live - delivering increased broadband connectivity of up to 80 Mbps to local premises.
A drop-in event was held in St Andrews last week to promote the benefits of superfast broadband to local residents, with representatives from Fife Council, Digital Fife and Digital Scotland Superfast Broadband all in attendance to talk to members of the public about future plans and the work that has already been completed.