Countryside Alliance expresses frustrations on fibre broadband vouchers
Thursday, August 21st 2014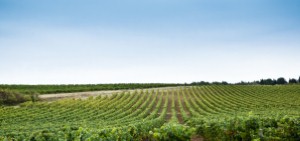 Rural firms look to be left out of a government broadband voucher initiative.
In the wake of the government's announcement that it will be making superfast fibre optic broadband vouchers available to small businesses to help them with the cost of connecting to the high-speed technology, a rural organisation has expressed frustration that companies based in more remote areas are to be left out.
Head of Policy at the Countryside Alliance Sarah Lee commented: "Superfast broadband will bring great benefits to businesses and we would encourage any small firm to take up this fantastic opportunity, but it should not be the preserve of those who live or work in cities."
She added the lack of attention to rural enterprises was "disappointing", especially as there are more firms per head of population in these communities.
The organisation believes the government has missed a chance here to help rural businesses, who rely on broadband in the same way as more urban companies, especially as farmers are often required to fill out forms online, for example.
Overall, businesses in 22 cities are set to benefit from the vouchers, which will allow firms to receive grants of up to £3,000 to help towards the cost of upgrading to the fibre network.