Carlisle to build on fibre network with free city centre Wi-Fi
Monday, September 15th 2014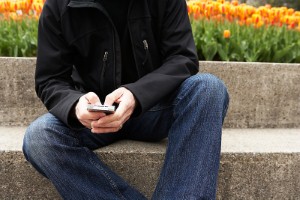 Visitors to Carlisle will soon be able to access free Wi-Fi at 23 new city centre hotspots.
There is already a fibre broadband network in place in Carlisle, allowing around 35,000 homes and businesses to connect to the high-speed technology, but it has now been announced that further internet-related improvements are coming to the city centre, with a series of new free Wi-Fi hotspots.
Local publication the News and Star reports that Carlisle City Council has signed a deal with BT to bring free unlimited internet access to 23 different locations throughout the city, as well as in central parts of Brampton and Longtown.
BT Regional Director for the North-West Mike Blackburn commented: "Unlimited Wi-Fi coverage in the city, Brampton and Longtown will bring much-needed jobs, investment and innovation."
When consumers log on to the free Wi-Fi, they will be greeted with links to the Discover Carlisle website and information relating to local events.
In June, a similar scheme was launched at the Lanes Shopping Centre, with this proving a success, attracting 4,000 users in just three months.