Cornish pub using fibre broadband to power 'Cybeer' tasting
Monday, February 18th 2013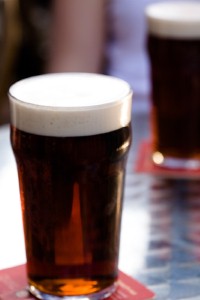 The Driftwood Spars in St Agnes will use super-fast broadband to set up a video link with a California brewery.
A Cornish pub is combining the disparate worlds of fibre optic broadband and alcohol at next month's Celebration of Beer.
The Driftwood Spars in St Agnes is taking advantage of the super-fast broadband connection recently installed by BT to run a video link to the Sierra Nevada brewery in California, allowing drinkers to enjoy a 'Cybeer' tasting session.
Louise Treseder, who came up with the idea, explained: "We are lucky enough to have super-fast broadband at The Driftwood Spars and have previously held wine tasting sessions with live video link-ups to winemakers."
The Celebration of Beer is set to run at The Driftwood Spars from March 15th to 17th 2013.
Fibre optic broadband has been rolled out to the pub as part of the Superfast Cornwall project, a partnership between BT, the EU and Cornwall Council.

By 2014, the initiative is set to deliver fibre optic connectivity to at least 80 per cent of homes and businesses across Cornwall and the Isles of Scilly.