Cybermoor awarded government fibre broadband funding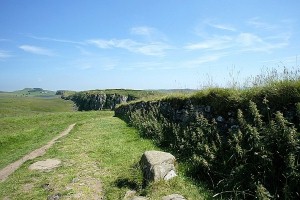 Cybermoor is working to find a solution to deliver fibre broadband to the more rural parts of Northumberland.
Social enterprise Cybermoor has been awarded just under £450,000 from the Department for Culture, Media and Sport to spend on research into how fibre broadband can be delivered to the more remote parts of Northumberland.
Project Manager of Cybermoor Daniel Heery explained to the Journal: "To build the fibre optic network in rural areas will be really expensive. There is a huge cost of digging up fields."
However, these money worries have been taken away thanks to government funding totalling £449,997.
In conjunction with Northumberland County Council, the project aims to discover how superfast fibre broadband can be delivered to the most rural areas of the county.
The government is interested in this, as 95 per cent of the UK will be covered by the high-speed technology by 2017, leaving five per cent with an inadequate internet connection.
This five per cent is mainly rural areas, but it is hoped there will be a way to bring fibre broadband to these more remote homes and businesses in the near future.
If Cybermoor's work is successful, its network solution will be rolled out across the country.