Fibre broadband boost for Blackpool businesses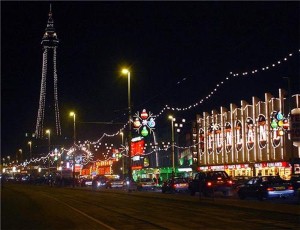 Fibre broadband is now available at Blackpool's Squire Gates business park.
Fibre broadband has arrived at the Squires Gate business park in Blackpool following the switch-on of two green roadside cabinets on nearby Amy Johnson Way.
One of the firms to benefit from gaining access to the high-speed technology is Rethink Design, with Chris Taplin from the company telling the Blackpool Gazette: "We are just ten metres from the [BT] Openreach cabinet in the street now, so we get something like 40Mbps."
This is in significant contrast to the firm's previous internet connection, which Mr Taplin said often made design jobs take between one and three hours - something that has improved to just 15 minutes.
Fibre broadband has reached the organisations on the park thanks to network provider BT and the £130 million Superfast Lancashire regional rollout programme, which aims to deliver the technology to 97 per cent of residential properties and commercial buildings in the county by the end of 2015.
Earlier in July, the Blackpool Business Park-based Federation of Small Businesses released figures showing a worrying number of UK firms still use a dial-up connection to get online.