Fibre broadband comes to Bury homes and businesses
Wednesday, November 5th 2014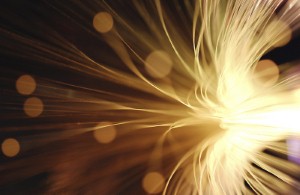 More than 700 homes and businesses in Bury can now access superfast broadband.
Fibre optic broadband has arrived in the Greater Manchester borough of Bury, thanks to the Get Digital Faster regional rollout programme.
Over 700 residential and commercial properties in the area can now access improved internet via the eight green roadside cabinets that have already been switched on to the fibre network in the town.
Local people should now be able to enjoy download speeds of up to 80Mbps and upload speeds reaching 20Mbps.
Leader of Bury Council Mike Connolly commented: "This will play a key part in boosting our local economy. Faster broadband speeds will be a valuable tool for businesses in helping to grow and create jobs, which will benefit the whole of our borough."
The £15 million Get Digital Faster connectivity initiative aims to deliver the superfast technology to more than 5,400 homes and businesses throughout Bury by its completion date in 2016. The rollout scheme is being supported by local authorities throughout Greater Manchester, as well as internet service provider BT.