Fibre broadband frustrations in Queensferry
Monday, September 8th 2014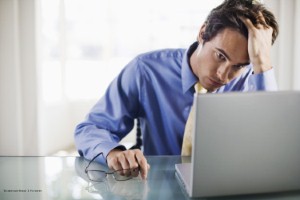 Queensferry residents are frustrated by their lack of access to fibre broadband.
There are concerns regarding the rollout of superfast fibre optic broadband in Queensferry, as it has emerged some businesses have not received council funding towards the cause.
The Linlithgow Gazette reports how Edinburgh West MP Mike Crockart has been campaigning for better broadband to come to the area for several years and was pleased when he heard Edinburgh Council would be pledging grants of up to £3,000 to deliver the service to local firms, thanks to the government's Super Connected Cities Programme.
However, it has emerged many companies have not gained access to this funding, as the estimated cost of connecting them to the high-speed technology stands at approximately £8,000 per year.
This means many businesses are left with inadequate internet loading speeds, as they cannot currently afford to upgrade to the fibre network.
Local businessman Alistair Pryde, of Words and Pictures Photography, explained: "It's like living in the Dark Ages here. Sometimes when I have to transfer files to clients, I have to leave the internet on all night to send them. The council need to help more."