Fibre broadband funding for Bristol businesses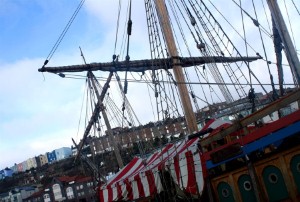 Fibre broadband funding has been made available to firms in Bristol thanks to a connection voucher scheme.
Companies based in Bristol are being given the opportunity to access £3,000 of fibre broadband funding via connection vouchers to help them to gain access to the high-speed technology.
However, the cash will only be available until March 2015, so firms are being urged to ensure they do not miss out on the chance to potentially improve their business by installing an improved internet connection, the Bristol Post reports.
A new marketing campaign is being planned around this, while the fund application criteria has been altered to allow more organisations to take advantage of the offer.
Businesses with fewer than 250 employees and an annual turnover of less than £40 million can apply for the fibre broadband funding, which has been made available as part of the government's Superconnected Cities scheme.
Network specialist Solution IP is joining forces with Bristol City Council to deliver the superfast service via the voucher scheme, with the Sales and Operations Director of the former stating: "Solution IP has seen a significant uptake of enquiries since we have assisted in generating awareness of this great value scheme."