Small Brighton firms encouraged to sign up to government fibre broadband scheme
Thursday, October 2nd 2014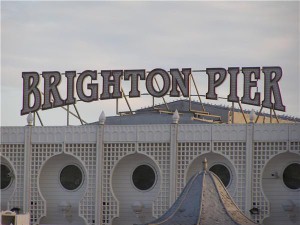 Small firms in Brighton are being reminded of a government scheme to help them connect to better broadband.
A push is being given to a government superfast fibre optic broadband scheme aimed at small businesses in Brighton and Hove, after just 35 companies signed up to it.
Local publication the Argus reports that Brighton and Hove was one of 22 cities eligible to apply for up to £3,000 towards the cost of connecting to better broadband as part of the Department for Culture, Media and Sport's Superconnected Cities scheme, but uptake in the area has been poor.
Despite over 500 Brighton-based businesses being able to apply for the vouchers, only 35 have done so, leading the government to introduce some changes to the initiative.
A new website has been launched and the application process has been streamlined in a bid to get more small firms to sign up for the scheme.
Leader of the local council Jason Kitcat commented: "Although take-up has so far been limited, we hope that the changes announced by government earlier this week will be instrumental in seeing demand in Brighton and Hove gain momentum."