Fibre broadband reaches Northumberland villages
Wednesday, July 30th 2014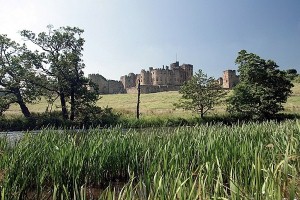 Fibre broadband has arrived in more parts of Northumberland.
Superfast fibre optic broadband has reached more Northumberland villages thanks to the multi-million pound iNorthumberland rollout initiative.
Homes and businesses in Ulgham, Hadston, Red Row, Broomhill and Widdrington Station can now access the high-speed technology, which will bring many benefits and improvements to their online experiences.
The iNorthumberland delivery programme has been made possible thanks to £2.9 million of funding from network provider BT, £2 million from the European Regional Development Fund and £7 million apiece from both Broadband Delivery UK and Northumberland County Council.
Overall, this latest stage of the regional rollout has seen almost 3,000 additional premises connected to fibre broadband.
Chairman of Arch - the Northumberland Development Company - and Deputy Leader of the local county council David Ledger commented: "We are well on target with rolling out superfast broadband across Northumberland, but we know many people still have questions about what it means for them."
Therefore, residents are being given the chance to meet with representatives from iNorthumberland to discuss the rollout in the coming weeks.