Fibre broadband reaches Wooler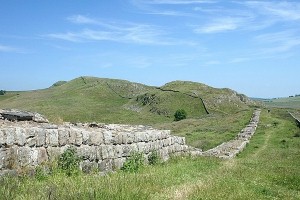 Superfast fibre broadband has arrived in the Northumberland community of Wooler.
The Northumberland community of Wooler is welcoming the arrival of superfast fibre optic broadband in the area.
High-speed internet has come to Wooler as part of the iNorthumberland regional rollout programme, which is bringing the service to the community alongside BT, Arch and the Northumberland Development Company, the Berwick Advertiser reports.
Local Councillor Anthony Murray said: "Superfast fibre broadband in Wooler offers huge benefits to local residents and businesses and will help our local economy to flourish."
He added that the arrival of the technology in the area will hopefully help boost local companies, while homes in Wooler will also be able to access faster internet speeds.
However, Mr Murray urged residents to remember that they need to contact their individual internet providers should they wish to be connected to the high-speed broadband service.
Recently, BT announced it would be providing £2.9 million towards the delivery of faster internet in rural areas, which the iNorthumberland programme is now benefiting from.
In addition to this, Northumberland County Council and the European Regional Development Fund have invested significant sums in bringing superfast fibre broadband to the area.