Free Wi-Fi plans for Workington
Thursday, January 22nd 2015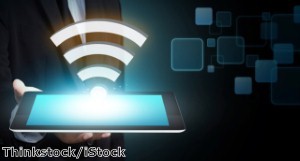 Businesses in Workington, Cumbria could soon benefit from the rollout of new broadband connectivity.
Allerdale Borough Council has announced Workington town centre could be the next location to benefit from the installation of free Wi-Fi services, brought about through an investment in new fibre optic broadband for the area.
A similar fee Wi-Fi scheme has been launched in Carlisle and it has already had a positive impact for businesses operating in the area, in-cumbria reports.
It is this beneficial impact that the council now wishes to see replicated in Workington, with the aim of boosting trade for the town centre and helping companies to create more jobs.
Allerdale Borough Council Communications Officer Suzanne Elsworth said: "The Council is investigating options to see if any gaps or timelines in provision offered by Connecting Cumbria can be met by other providers so that local businesses have the greatest opportunity to grow."
She added that this is still "early days" for the project, with information being gathered by the local authority before any concrete plans for improved access to broadband services are put in place.