Gigabit broadband network plans for Edinburgh
Wednesday, March 4th 2015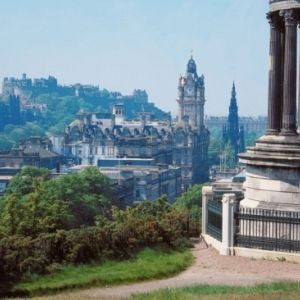 A new gigabit broadband network has been earmarked for Edinburgh.
Edinburgh residents could soon benefit from the rollout of new superfast broadband infrastructure that will offer download rates of up to 1,000 Mbps.
Delivery of a new gigabit fibre broadband network has been outlined by providers FibreCity and Edinburgh-based Commsworld, with the partners working to install up to 150 km of new fibre optic cabling across the city in the coming months.
Once complete, it is believed the new network could benefit as many as 7,000 businesses across the Scottish capital.
CityFibre chief executive officer Greg Mesch said: "We are seeing huge demand for ultra-fast connectivity and as we continue this shift to service-based economies, a modern digital infrastructure could not be more critical to a city's success."
He added that the city's thriving technology, finance and media sectors will all benefit from the rollout of this new superfast broadband network.